Know More About Rivet Shelving
As we know,Now shelving is an important part of our everyday life.We can see them in supermarket,store,warehouse,even in our kitchen or bedroom.
Why are they used so widely?That's because they bring many benefits to us. E.g.
Supermarket shelving
can display items well before shoppers,and attract shoppers to buy;while
warehouse shelf
or
warehouse racking
not only can utilize storage room,but also make work more efficiently together with some equipment.
Today,We'll introduce another shelving,named rivet shelving,which is perfectly suited for a variety of ranging from retail outlets to warehouse.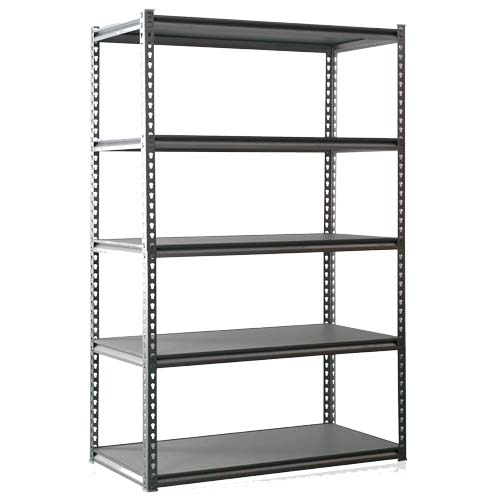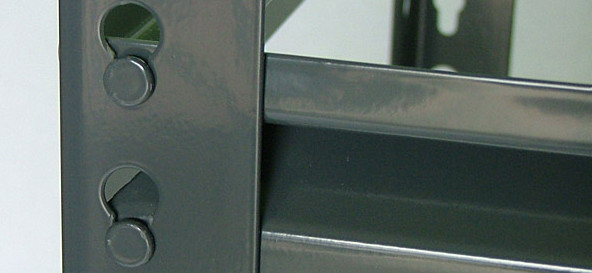 What's rivet shelving?
It's a high density form of shelving,It has a boltless design,allowing the shelves to slot into specifically shaped holes in the beams, which makes this type of shelving ideal for customisation.
What's advantages of rivet shelving?
1)Rivet shelving is not only suitable for versatile storage capabilities,but also can be used in different situations.This kind of shelving is excellent for both small and large businesses alike.
Small businesses find that the customisation level of rivet shelving means that a smaller number of shelving units can still create an efficient storage solution,which ensures to make good use of room.
Moreover,It's good for gradual expansion in the future.When a small business has limited funds shortly in the beginning,It can use its smaller numbers of shelves. In the future as the business grows,They can increase the number of rivet shelves easily without demanding any major restructuring.
To large companies that they have superior storage demands,Rivet shelving can be used for bulk storage. Rivet shelving's high density and quality technics make rivet shelving an ideal choice for many kinds of storage environments,and rivet shelving surface lacquer is painted by Switzerland machine,Can't fall off even after bumping testing,So that it's OK for most environments.
2)Rivet shelving is every easy to assemble,and can be installed quickly and efficiently using only a rubber mallet.
For excellent rivet shelving services,Please contact
Beson shelf
,a 15 years' experience in shelving and rack field by phone or mail
sales@besonshelf.com
.